To apply for jobs or to upload your CV, please register your details
By registering your details and/or uploading your CV on our website you are consenting to us using and storing your data in accordance with our Privacy Policy.
Industry Latest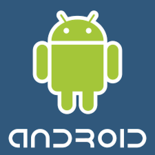 Project 'Fuchsia': Google Is Quietly Working on a Successor to Android
For more than two years, a small and stealthy group of engineers within Google has been working on software that they hope will eventually replace Android, the world's dominant mobile operating system. As the team grows, it will have to overcome some fierce internal debate about how the software will work.
The project, known as Fuchsia, was created from scratch to overcome the limitations of Android as more personal devices and other gadgets come online. It's being designed to better accommodate voice interactions and frequent security updates and to look the same across a range of devices, from laptops to tiny internet-connected sensors. Google Chief Executive Officer Sundar Pichai has set his company in this direction -- toward artificial intelligence services that reach consumers everywhere. Yet its prime operating systems, which depend on scores of hardware partners, haven't kept up.
Here's what's already known about Fuchsia: Alphabet Inc.'s Google started quietly posting code online in 2016, and the company has let outside app developers tinker with bits of the open-source code. Google has also begun to experiment with applications for the system, such as interactive screen displays and voice commands for YouTube.
But members of the Fuchsia team have discussed a grander plan that is being reported here for the first time: Creating a single operating system capable of running all the company's in-house gadgets, like Pixel phones and smart speakers, as well as third-party devices that now rely on Android and another system called Chrome OS, according to people familiar with the conversations.
According to one of the people, engineers have said they want to embed Fuchsia on connected home devices, such as voice-controlled speakers, within three years, then move on to larger machines such as laptops. Ultimately the team aspires to swap in their system for Android, the software that powers more than three quarters of the world's smartphones, said the people, who asked not to be identified discussing internal matters. The aim is for this to happen in the next half decade, one person said.
But Pichai and Hiroshi Lockheimer, his deputy who runs Android and Chrome, have yet to sign off on any road map for Fuchsia, these people said. The executives have to move gingerly on any plan to overhaul Android because the software supports dozens of hardware partners, thousands of developers -- and billions of mobile-ad dollars. Android is also the subject of regulatory scrutiny and legal squabbles for the company, which means any changes to the software will be closely watched. European regulators on Wednesday levied a record $5 billion antitrust fine against the company for using the mobile software to spread its services. And within Google, Fuchsia already faces some internecine squabbles over how it should be designed and deployed, particularly when it comes to privacy features.
Publicly, the company points to Fuchsia as an example of its freewheeling approach to creative products. "Google views these open-source experiments as an investment in innovation," a company spokesman said in an email. In 2015, Lockheimer wrote a blog post that said the company had no plans to replace its Chrome operating system with Android, a position the Google spokesman said still applies today.
Still, Fuchsia is more than a basement skunkworks effort. Pichai has voiced his support for the project internally, said people familiar with the effort. Fuchsia now has more than 100 people working on it, including venerated software staff such as Matias Duarte, a design executive who led several pioneering projects at Google and elsewhere. Duarte is only working part-time on the project, said one person familiar with the company.
The initiative is focused on better competing with Google's chief smartphone rival, iPhone maker Apple Inc. While Android's roughly 85 percent market share crushes Apple's 15 percent, the Apple operating system has a leg up in areas like performance, privacy and security, and integration across Apple devices. Another key advantage: Most iPhone users quickly update their phones when Apple releases a new version of the operating system, while less than 10 percent of Android users do. This means Google's latest services only reach a fraction of Android users.
"Switching away from Android could provide Google the opportunity to hit the reset button on any mistakes they believe they made a decade ago," said Jeffrey Grossman, co-founder of messaging app Confide. "They might be able to regain some power that they've ceded to device manufacturers and telecom carriers."
Google relies on phone makers and wireless network operators to push regular operating system and security updates to Android devices. These partners don't have as much incentive as Google to distribute the latest software: Phone makers would rather sell new hardware, and telecom companies have other priorities. Google has tried to address this problem head-on recently. In May, the company modified its agreement with handset makers requiring them to updates devices with security patches multiple times a year.
There are some signs that Fuchsia is incorporating even tighter security measures. In the software code posted online, the engineers built encrypted user keys into the system -- a privacy tool that ensures information is protected every time the software is updated. They've also recruited expertise. Nick Kralevich, a lead security engineer for Android for nine years, shifted to work on Fuchsia in January, according to his LinkedIn profile. In the code pages, the Googlers working on Fuchsia specify that the software is not finalized.
At the moment, Android, which was developed when phones were just beginning to use touchscreens, is also not built to handle the type of voice-enabled apps that Google sees as the future of computing. So Fuchsia is being developed with voice interaction at its core. The design is also more flexible in that it adjusts to multiple screen sizes -- an attempt to cater to the new products, such as televisions, cars and refrigerators, where Google is spreading its software.
Despite the engineering pedigree and support for Fuchsia, Google has yet to unveil a real-world use of the software. Some developers have toyed with the operating system, but none have set it as the foundation for an app or service on a popular commercial device. Recent code posted on a Google developer site suggested a YouTube application may be in the works, but there are no official Google services running publicly on the system.
The company must also settle some internal feuds. Some of the principles that Fuchsia creators are pursuing have already run up against Google's business model. Google's ads business relies on an ability to target users based on their location and activity, and Fuchsia's nascent privacy features would, if implemented, hamstring this important business. There's already been at least one clash between advertising and engineering over security and privacy features of the fledgling operating system, according to a person familiar with the matter. The ad team prevailed, this person said.
Moving away from Android and Chrome could carry other risks for Google. A huge contingent of independent developers and device makers, such as Samsung, Huawei and LG, rely on the operating system. Chrome OS is also important software that runs web-based laptops used by many schools and other organizations. Google can't simply stop supporting Android and Chrome OS and expect this huge ecosystem to move to Fuchsia quickly.
Another risk comes from the foundation of the new operating system. Android and Chrome OS are built on Linux. The "Linux kernel" is the core of Google's current operating systems, handling instructions zipping between the hardware and software of smartphones and other devices. Fuchsia uses a different kernel, called Zircon, that eschews many of the older technologies in Linux. This could make some existing devices incompatible.
Moving from Linux, though, could have upsides for Google. Android's use of the technology, which is distributed by Oracle Corp., is at the center of a lengthy, bitter lawsuit between the two companies. Android was also built using Java software technology, which Oracle owns and has claimed Google stole to shore up its mobile business. Shifting away from using Linux would help Google's legal case that its software isn't reliant on Oracle.
Another benefit to Fuchsia: the project offers a technical challenge for several veteran open-source hackers at the company. As it often does, Google has put some longtime personnel on this complicated, long-shot effort rather than risk losing them to rivals. One person who has spoken to Fuchsia staff described the effort simply: "It's a senior-engineer retention project."

Link to original article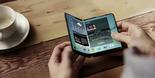 Samsung is reportedly planning to release its foldable Galaxy X smartphone next year
The long-rumored foldable Samsung smartphone will reportedly be released next year, according to a new report from The Wall Street Journal.
The phone — which is codenamed "Winner" internally — will have a 7-inch screen and will fold in half like a wallet. The device will also have a smaller display on the front that's visible when it's folded in half, according to the Journal.
The phone would likely cost more than $1,500, the Journal reports. Currently, Samsung's most expensive phone is the Galaxy Note 8, which starts at $960.
For years, rumors have swirled about the foldable Samsung phone called the Galaxy X. Patents have suggested the phone would be closer to the size of a tablet when it's unfolded, and would be thicker than most current smartphones.
It's also likely that any foldable device Samsung makes will have limited availability to start, a tactic that has worked for Samsung in the past.
In 2013, Samsung released the Galaxy Round — its first attempt at a smartphone with a curved display — to select Asian markets so it could learn from its mistakes to wow a larger population. The following year it released the Galaxy Note Edge, which had a single curved edge and it wound up serving as the blueprint for every curved-display device on the market.
The foldable phone isn't the only new Samsung device on the horizon, however. Samsung is planning its Galaxy Unpacked event on August 9, where it will likely unveil the new Galaxy Note 9. The Journal also reports that we can expect Samsung to launch an Apple HomePod competitor around the same time: a $300 speaker powered by Samsung's smart assistant, Bixby.

Link to original article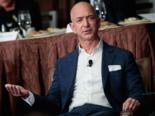 Amazon's 2 most powerful rivals just decided to team up
Retail giant Walmart Inc said on Tuesday it entered into a strategic partnership with Microsoft Corp for wider use of cloud and artificial intelligence technology, in a sign of major rivals of Amazon.com Inc coming together.
The five-year agreement will leverage the full range of Microsoft's cloud solutions, including Microsoft Azure and Microsoft 365, to make shopping faster and easier for customers, the Bentonville Arkansas-based company said.
As part of the partnership, Walmart and Microsoft engineers will collaborate to migrate a significant portion of walmart.com and samsclub.com to Azure, Walmart added.
While Walmart is doubling down on its e-commerce presence to better compete with Amazon, Microsoft has been working on a technology that would eliminate cashiers and checkout lines from stores, Reuters reported last month.
Microsoft's technology aims to help retailers keep pace with Amazon Go, the ecommerce giant's highly automated store format.
The Windows software maker has also shown the sample technology to retailers from around the world and has had talks with Walmart about a potential collaboration, Reuters reported.
Through the partnership, Walmart plans to defend itself from Amazon's retail ambitions and expertise in data, and boost its online presence.

Link to original article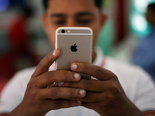 Apple is failing spectacularly in one of the world's biggest smartphone markets
Apple is struggling to sell the iPhone in India, the world's third-biggest smartphone market, and has reportedly lost several important sales executives in the country.
According to Bloomberg, Apple's national sales and distribution chief, the head of its commercial channels and mid-market business, and the head of telecom carrier sales for India have all left. The company is reportedly restructuring its sales operations in India in an effort to boost its market share beyond single digits.
Bloomberg cited sources who said the company's head of India operations, Michel Coulomb, had been slow to develop key business relationships with carriers in India. Coulomb took the job at the end of last year.
Research from Counterpoint shows that Apple doesn't even rank among the top five smartphone makers in India, where Asian companies rule.
Samsung leads the way with 26% market share, ahead of the Chinese makers Xiaomi, Oppo, Vivo, and Huawei. All five phone makers have a much bigger suite of devices than Apple, ranging from expensive flagships to cheap entry-level phones for those connecting to the mobile internet for the first time.
Here's a graph from Counterpoint showing the most popular smartphone makers in India — Apple is nowhere to be seen:
According to Counterpoint, Apple's market share stood at about 2.5% at the end of 2017. It sold just 3.2 million iPhones in India last year, while less than a million were shifted in the first half of 2018, Counterpoint said. The iPhone is especially expensive for people in India thanks to import duties.
With a population of more than 1 billion people, India is an important market for Apple to conquer. CEO Tim Cook made his first visit to the country in May 2016 and, two years later, acknowledged his company's "extremely low" market share.
In an earnings call this past May, Cook likened India to the opportunity in China. "There are obviously huge opportunities there for us and we have an extremely low share in that market overall, and so we're putting a lot of energy there," he said. "It's clear that many people would be moving towards middle class over time like we have seen in other countries."

Link to original article

The first time you'll try Magic Leap's futuristic glasses will be in an AT&T store
Multi-billion dollar startup Magic Leap has been hunkered down in suburban Miami building a pair of secretive smart glasses that can place sophisticated computer graphics into the real world.
It's almost ready to be shown to the world. And among the first public demos that aren't for potential hires, partners, investors, VIPs or employees will take place in AT&T stores, according to a press release from the telecom giant.
Magic Leap's glasses, "Magic Leap One, Creator Edition," will ship "later this year to qualified designers and developers," according to the release.
But if you're not a qualified developer, you can try the device in AT&T stores, but not every single kiosk will get a pair of the glasses. Current AT&T customers will be able to "experience it" at certain stores in Atlanta, Boston, Chicago, Los Angeles, and San Francisco, although the timeline for those experiences is unclear.
A Magic Leap representative declined to answer questions about when the experiences would open, if they would be limited to AT&T customers, or whether the exclusivity agreement prevents other retailers from carrying the glasses.
Magic Leap One is what's often called an "augmented-reality" headset, although the company's CEO, Rony Abovitz, prefers the phrase "mixed reality." The glasses connect to a small computer that is worn on the user's belt and its software is controlled through gestures and a controller.
The deal with AT&T also strongly implies that some versions of the Magic Leap hardware will have a cellular connection. AT&T Communications CEO John Donovan mentioned next-generation cellular networks, often called "5G," in the press release.
"Coupling the strength of the evolving AT&T network with Magic Leap's spatial computing platform can transform computing experiences for people," Abovitz said in a statement.
Wednesday's announcement did not include a price for the device, although it's expected to be expensive. Business Insider previously reported that people close to the company expect it to cost between $1000 and $1500. Abovitz said earlier this year that the first unit will be priced similarly to a "high-end PC."
Magic Leap raised $2.3 billion in funding from investors, including Google, Alibaba, Singapore's Temasek Holdings, and Saudi Arabia's sovereign investment arm, valuing the company at over $6 billion. Business Insider parent company Axel Springer is an investor, too.
But even with that amount of capital, concerns about how much Magic Leap is spending remain. The company has offices around the country, over 1000 employees, and has been spending $50 million per month, according to a person with knowledge of the situation.

Link to original article
VIDEO CASE STUDY
Candidate employed by Orange Labs
"Capumen was quite different to other agencies", "Very friendly and helpful and gave advice in interviewing techniques", "I would have no hesitation in recommending Capumen to other candidates".
Kashif Chaudhry - Orange Labs
"Capumen spent time understanding our organisation and the needs of our business", "It was so obvious their CEO has spent 20 years working in the TMT sectors", "We only needed 2 interviews before filling the role".