To apply for jobs or to upload your CV, please register your details
By registering your details and/or uploading your CV on our website you are consenting to us using and storing your data in accordance with our Privacy Policy.
Case Studies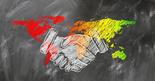 Multiple C'Level Placements Last Year
We are very pleased to have made 4 C'Level placements into multinational companies last year; Two CEOs and two CCOs. We have a strong global network of high level executives and that was the key to these successful placements.....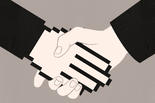 Trusted Consultancy Services
Very recently we were happy to be approached by a company based in the US who had heard about our exemplary recruitment services via word of mouth. They had just acquired a UK based company and were in need of assistance with the hire of an IT Manager. They not only trusted us to find them the right candidate for the job, but also to advise them as to the salary package they should be offering in the UK for this role.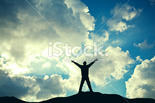 Multinational CEO Placement
The whole Capumen team are extremely proud to have placed our first CEO of a multinational company. It is a great achievement which we plan to build on and repeat in the near future......watch this space :-)
VIDEO CASE STUDY
Candidate employed by Orange Labs
"Capumen was quite different to other agencies", "Very friendly and helpful and gave advice in interviewing techniques", "I would have no hesitation in recommending Capumen to other candidates".
Kashif Chaudhry - Orange Labs
"Capumen spent time understanding our organisation and the needs of our business", "It was so obvious their CEO has spent 20 years working in the TMT sectors", "We only needed 2 interviews before filling the role".