To apply for jobs or to upload your CV, please register your details
By registering your details and/or uploading your CV on our website you are consenting to us using and storing your data in accordance with our Privacy Policy.
APAC
APAC is the part of the world in or near the Western Pacific Ocean. The region varies in size depending on context, but it typically includes many countries of East Asia, South Asia, Southeast Asia, and Oceania, such as Singapore, Malaysia, China, Pakistan, India & Australia.

Singapore is a cosmopolitan city that offers global talents a high quality of life and endless career opportunities. A small city with no natural resources, Singapore has always known the importance of investing in human capital. Singapore was founded as an ideal central port from which many other destinations could be reached easily. Today, that accessibility remains unchanged. In a short span of 30 years, Singapore has grown into a thriving financial centre that serves not only its domestic economy but also the Asia Pacific region and the wider world.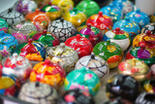 To date, more than 7,000 multinational companies have set up base in Singapore, next to 100,000 small and medium enterprises. Business-owners all over the world regard Singapore as an ideal location to grow their businesses, with many of them using the country as a springboard to tap on other emerging markets in Asia. As Singapore strives to be an infocomm and media hub in Asia, the communications landscape is bustling with various initiatives and developments.
Many institutions in Singapore are experiencing a shortage of suitably skilled talents to support their rapid growth, industries still turn regularly to foreign-trained talent to make up for the shortfall. Naturally, employment opportunities in Singapore have grown exponentially for global citizens, as the country has always opened its doors to foreign talent who are highly sought-after across all industries.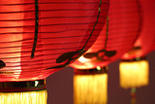 Malaysia is a country on the move, spurred by high technology, a strong knowledge-base and capital-intensive industries. Home to a dynamic business environment, technologically innovative firms and a well-developed infrastructure. It is strategically located in the heart of Southeast Asia and is one of the most technologically developed countries among industrialising nations in the ASEAN region, and its modern infrastructure is designed to serve the business community. One of the most appealing aspects of Malaysia is that its high growth economy is backed up by a strong business environment.

Malaysia has a multi-ethnic and multi-racial country with little or no discrimination. The three main cultures are the Malay, Chinese and Indian and this has resulted in a wide variety of cuisines, clothing and culture. From a world-class airport to a diverse and developed road network, Malaysia's infrastructure is without doubt one of the most developed in Asia.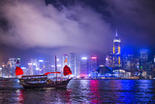 China is the great economic success story of the past 30 years. Since the "reform and opening-up" policy was introduced in 1978, China has changed beyond recognition. A Soviet-styled planned economy has transformed into a vibrant market-orientated economy and 600 million people have been lifted out of poverty. Between 1985 and 2010, 70% of the world population who had been lifted out of poverty were Chinese. Without China, the global poor population would have risen by 58 million. It is one of the world's fastest developing economies in a country that's both rich in history and focused on the future.
China attracts many foreigners with special skills and advanced education and has expanded its healthcare system to include facilities aimed at Westerners and its private hospitals are of a high standard, who also have access to world-class international and private schools.

It is a country where ancient monuments and the ultra-modern co-exist in harmony, where the culture is as influenced by its 21st-century economic expansion as by its old traditions. Indeed, the complex layers of life in China expose expats to a rich culture, a new way of living and a vast country to explore.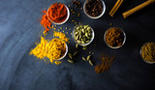 Pakistan
Science and technology is a growing field in Pakistan and has played an important role in the country's development since its founding. It has a large pool of scientists, engineers, doctors, and technicians assuming an active role in science and technology. As of 2011, Pakistan had over 20 million internet users and is ranked as one of the top countries that have registered a high growth rate in internet penetration. Overall, it has the 15th largest population of internet users in the world. Pakistan's information technology industry has gone through a dramatic change, and the country has taken the lead in adopting some technologies while also setting an example for others in global best practices. The IT industry is regarded as a successful sector of Pakistan economically, even during the financial crisis.

Living in Pakistan can give you an insight into one of the world's newest republics and the lifestyle associated with a Muslim majority country. Both the scenery and architecture on offer in Pakistan are attractive and in some places breathtaking. Within the last 30 years, Pakistan has seen new additions to its infrastructure, including large motorways, airports, and seaports. These have all had a dramatically positive effect on domestic and international trading.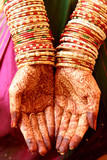 India
is one of the fastest growing economies in the world with growth levels reaching between 5-6% (5.3% in third quarter of 2014). It is a vast country, about a third of the size of the USA, and made up of 29 different states. The market varies widely across its many different regions and states.
India may be a complex and challenging market but it is one that cannot be ignored by UK companies that are seeking to expand and go international. The business opportunities, which a few years ago, existed only in the traditional economic heartlands of Mumbai, Delhi and Bangalore have now stretched to the emerging cities of Chennai, Nagpur, Ahmedabad, Chandigarh, Pune and Jaipur, to name but a few.


India is full of opportunities, some very visible and some still to be unearthed. As long as we are able to find innovative solutions and creative collaborations, the trade and investment relationship between India and the UK will keep growing.
Living in India can offer expats a taste of life in an exotic and diverse place. It is a bright and vibrant country with an eclectic mix of different cultures and people.
At present, there are believed to be between 20,000 and 30,000 expatriates living in India and, whilst this is just a fraction of the 100,000 foreigners in China, the number is increasing on a yearly basis.
India's expatriate community has a wide range of different people. The region is popular with teachers, artists and spiritualists as well as CEOs and executives of international corporations.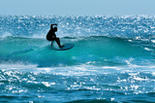 Australia is the fifth largest economy in the Asia-Pacific region, and the 12th largest economy in the world. It has had 24 years of uninterrupted economic growth. Australia's GDP per capita at current exchange rates make its citizens among the world's top 5 wealthiest. Australia has had one of the best-performing advanced economies in recent decades. Over 1,000 British businesses operate in Australia, including well-known companies like BP, HSBC, Virgin, British Airways and BT, as well as hundreds of small and medium sized companies. There are more British citizens in Australia than in any other foreign country. 1.2 million Britons are permanent residents in Australia and over 600,000 visit every year.
If there is an ideal expatriate location, Australia would certainly be a competitive choice for the title. Expats moving to Australia can expect a lifestyle driven by outdoor pursuits, and rich with elements of multiculturalism – especially when it comes to cuisine and traditions. The fundamentals of family and friends are important to Australians, and the nation's strong spirit of egalitarianism has drawn a steady stream of immigrants from the UK, Europe and Asia to its ideal climate and naturally beautiful environment.

A large number of expats who move to Australia do so with their children. The country is an excellent place to raise a family as properties are often larger, there is more scope for children to spend recreational time outdoors and the country offers a good range of schooling options. Furthermore, expats living in Australia will also have access to exceptional healthcare facilities in both the public and private systems.

The government places a high premium on skills and enforces equally stringent measures to keep Australian immigration levels under control. So while Australia is a popular destination for expatriates, a strict screening process picks out those professionals with the skills desired to keep the economy in good health, the population levels low, and the quality of life high for all citizens.

Capumen Executive Recruitment have made placements in APAC such as:
Director Lean Six Sigma, Singapore
Senior Experience Manager, Singapore
Associate Director Interaction Design, Singapore
Although the information contained within this page has been sourced from a range of trusted websites we encourage all candidates who are considering a move abroad to undertake thorough research of their own before embarking on an international assignment.
VIDEO CASE STUDY
Candidate employed by Orange Labs
"Capumen was quite different to other agencies", "Very friendly and helpful and gave advice in interviewing techniques", "I would have no hesitation in recommending Capumen to other candidates".
Kashif Chaudhry - Orange Labs
"Capumen spent time understanding our organisation and the needs of our business", "It was so obvious their CEO has spent 20 years working in the TMT sectors", "We only needed 2 interviews before filling the role".