To apply for jobs or to upload your CV, please register your details
By registering your details and/or uploading your CV on our website you are consenting to us using and storing your data in accordance with our Privacy Policy.
TESTIMONIALS
Since our inception we have placed candidates into their ideal roles, resulting in highly skilled and motivated staff for our clients. But, don't take our word for it, this is what our highly satisfied customers say about us:


In my role as Group Head of Talent for the Digicel Group I was responsible for all executive recruitment across our 32 market footprint.

Vaseem and the team at Capumen Recruitment were an extremely valuable partner for when we needed to expand our search capability. I always found them to be extremely responsive and professional.

As a former MNO, Vaseem's knowledge helps to greatly reduce engagement and turnaround time with suitably skilled and qualified candidates.

Happy to recommend Capumen as a disctrete professional and value-adding partner to any operator group looking to identify a niche specialist resourcing partner.

I have used Capumen on numerous occasions while building out my product and engineering teams at Rungway. Vaseem has always sourced top quality candidates for me from a broad spectrum of industry backgrounds. He has guided both them and myself through some protracted negotiations, resulting in really good placements. I look forward to our next collaboration.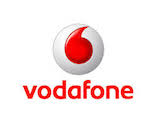 I have found Capumen to be a capable and resourceful Recruitment Consultancy who takes the time to understand the requirements of my company. They respond to my requests in a timely manner with quality profiles. I would highly recommend their services to other companies.

Capumen helped me find some excellent candidates for some key roles in short order. They did a great job of filtering the candidates, briefing them on the role, the country and the company which made is easier to quickly identify the right candidates and proceed to making offers and getting them started in the role as soon as possible.

Something I've always struggled with are good quality recruitment consultants and agencies. I've found them to be very disruptive and always doing the hard sell. What I found really refreshing about Capumen is they spent time understanding our organisation, the culture of the organisation and the needs of our business. It was really obvious their CEO has spent 20 years working in the TMT sectors. We only needed 2 interviews before filling the role

Capumen has remarkable ability to understand client needs with accuracy and to their fullest; access to a strong pool of high calibre and appropriate talent to fulfil the client's needs; and most impressive of all, the ability and flexibility to deliver all this literally within hours of receiving the brief to delivering the right, highly capable and impactful resource, for a major strategic project. I would highly recommend and most certainly will be using Capumen again in the future. Very impressive!

We contacted Capumen to hire a Senior Java Engineer following an unsuccessful period of going direct to market. Within 2 days, they provided an outstanding Candidate who was subsequently offered the role 3 weeks later and joined us shortly after. Capumen understood our requirements perfectly and kept us informed throughout the recruitment process. Working with Capumen has been a great experience and we look forward to working with them for our future recruitment requirements.

Capumen helped me find my first 'expat' role moving from London to the Middle East. Obviously there are very significant differences in the ways recruitment works in London and Dubai but Capumen were really helpful during and after the process, keeping me updated regularly on what was happening and the end to end process. They also kept in touch after I started to make sure that everything was going according to plan.

I have been working with Capumen for my next move in my career and I am very pleased to share my positive feedback. I have been assisted in a very professional way along the entire process until finding the next move: from identifying the best career options, through the application process (with constant and constructive feedback) until the acceptance of the offer. I have no doubt to count on them for my next move.

Excellent Recruiter. He has a very human touch with regard to his role and expresses a valuable duty of care to those he engages. He is dedicated and committed to finding a role and providing meaningful feedback. Could not be happier.

I have been dealing with Naeem over the last few months in regards to a role at Samsung & would like to sing his praise. Naeem was brilliant. Naeem was very good at keeping me in the loop and updating on progress or just staying in touch even when there was little happening. I have dealt with agents many times for roles and so I think I have a good idea what constitutes a good one. Naeem is certainly the best I have dealt with.

I was recruited by Vaseem for my current role with Singtel. He was very supportive throughout the whole process, always kept me informed and provided me with answers to all my questions. In my experience it's very rare to interact with recruiters in such a professional and efficient way, feeling comfortable at any time, and I will always recommend Vaseem to anyone looking for a new role.

Vaseem is the very best type of recruiter - an expert assessor of a brief, a great judge of the skills and qualities needed to do a role and a negotiator of great integrity who wants everyone to win. With his senior level experience in the world of telecoms, Vaseem has been there and done it and this - along with his personable nature and integrity - makes working with him both a pleasure and hugely effective.
VIDEO CASE STUDY
Candidate employed by Orange Labs
"Capumen was quite different to other agencies", "Very friendly and helpful and gave advice in interviewing techniques", "I would have no hesitation in recommending Capumen to other candidates".
Kashif Chaudhry - Orange Labs
"Capumen spent time understanding our organisation and the needs of our business", "It was so obvious their CEO has spent 20 years working in the TMT sectors", "We only needed 2 interviews before filling the role".