To apply for jobs or to upload your CV, please register your details
By registering your details and/or uploading your CV on our website you are consenting to us using and storing your data in accordance with our Privacy Policy.
About Us
Our Company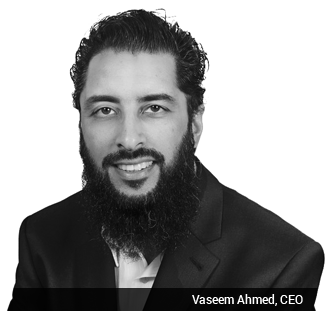 We are one of the world's leading boutique Executive Search Consultancies, focussing on the Telecoms and Pharma sectors. We place permanent and interim senior executives globally (16 countries so far!!) We form strong partnerships with our Clients to source the best executives to drive their businesses in this constantly changing digital world. Many of our recent placements have been executives with extremely highly sought after and impressive skillsets, such as; transformation, IoT, Big Data, Convergence and Market Access.
Our leader and CEO
My name is Vaseem Ahmed, and I understand first-hand the challenge and impact of recruiting senior executives for global market leading companies. My motivation for establishing Capumen reflects the frustrations I faced as a senior executive trying to source the very best candidates from around the world in fast moving and innovative corporate environments.
Our story and the success of Capumen is due to our unique global contact network developed over a lifetime working for some of the world's best companies. We really are not just another search and selection recruitment company.
Having worked in the UK for some of the best in the world I developed industry knowledge and an extensive global network. Working in both developed and emerging markets, I have held senior positions across companies as diverse as Logica, British Airways (BA), British Telecom (BT), Deutsche Telekom, Vizzavi and lastly Vodafone, where I was an Executive.
I am proud to say I had a successful track record as a leader, high performer, 'people' person and strategist with an enviable record of delivering outstanding results. I was formally trained in Engineering & IT before making the switch to a career in Sales & Marketing so am equally at home with Commercial and Technology professionals.
The Team
The team at Capumen are experts in the recruitment and sourcing sectors, having over 80 years of International Blue Chip client-side recruitment expertise between them, this experience has been gained across a wide range of industries and includes companies, such as; News Corporation and British Petroleum (BP). As a result Capumen Executive Recruitment, as a team, understands the objectives of our client companies and they work collectively to achieve those objectives, with an impressively successful record to date.
Our Vision:
To 'wow' clients and candidates with an exceptional recruitment experience.
Our Mission Statement:
To consistently exceed both client and candidate expectations. Clients receive superior quality executive candidates, presented for high level, business critical roles. Senior level candidates are presented for roles which match their expertise and experience as well as their own professional aspirations. The successful partnerships we build with clients and candidates alike, are based on the quality of our highly personalised service, the expertise we have within the Telecoms and Pharma sectors, the honest values we possess and the professional manner in which we conduct ourselves.
VIDEO CASE STUDY
Candidate employed by Orange Labs
"Capumen was quite different to other agencies", "Very friendly and helpful and gave advice in interviewing techniques", "I would have no hesitation in recommending Capumen to other candidates".
Kashif Chaudhry - Orange Labs
"Capumen spent time understanding our organisation and the needs of our business", "It was so obvious their CEO has spent 20 years working in the TMT sectors", "We only needed 2 interviews before filling the role".