To apply for jobs or to upload your CV, please register your details
By registering your details and/or uploading your CV on our website you are consenting to us using and storing your data in accordance with our Privacy Policy.
EMEA
Europe, Middle East and Africa have long been magnets for both national and international clients and candidates alike.

Europe
London is the political, economic and cultural capital of Britain and Europe. London is incredibly well-connected, with five international airports and the high-speed Eurostar rail link. More than 50 countries are within a three-hour flight time and 310 international destinations have direct links to London - it is a city at the centre of the world – and a world in one city. Around 230 languages are spoken and you'll find a wealth of different cultures and communities throughout the capital. London's history stretches back over thousands of years, and the city boasts four World Heritage Sites: the Palace of Westminster and Westminster Abbey, the Tower of London, Maritime Greenwich and the Royal Botanic Gardens, Kew.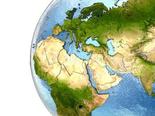 Capumen Executive Recruitment boasts it's Head Office in this wonderful city. We have established long term relationships with firms across the globe from this hub of our business. We have recruited extensively within Europe for a wide range of clients and we also keep in touch with a far-reaching network of high calibre candidates, with top class experience, looking for both domestic and global opportunities.

Middle East & Africa
Despite significant consolidation in the past decade,the telecoms sector in the Middle East and Africa retains a vibrant mix of different telecom groups that are responsible for offering the region's mobile and fixed line services. Across the Middle East, entrepreneurs and their startups are striving to offer an economic future to the region's overwhelmingly youthful population, while helping to foster social and political change.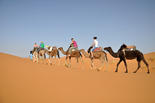 Jordan and Dubai are paving the way for the tech revolution. Dubai's government had the foresight to launch the world's first e-commerce free zone, Dubai Internet City, a decade and a half ago. The tech park is now the MENA region's largest hub for information and communications technology and serves as a strategic base for companies targeting regional emerging markets.

Egypt, the Arab world's most populous country, is selling itself as the perfect hub for technology companies hoping to penetrate the fast-growing Middle Eastern and African markets.

Africa is a hot economic commodity. "It's the next China or Dubai," Africa is home to the world's highest number of expats, for most people who move there, the financial incentives are substantial. The vast majority of expats are on good pay and extremely attractive packages that can include employers taking care of housing, schooling, transport and health care. Some employers also offer R and R breaks and a certain number of flights home each year or a generous flight allowance.
Capumen Executive Recruitment have made a wide range of placements within EMEA including;
GM Africa, South Africa
Product Director Payments API, UK
Head of Content Marketing & Strategy, UK
Visual Designer, Germany
Mobile Games Marketing Consultant, UK
Financial Controller, UK
Strategic Product Manager, UK
XML Architect, UK
Director Cloud Services, UAE
Head of VAS & Content, Tanzania
Assistant Director Platform & Development, Qatar
Product Manager, France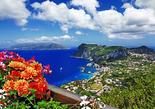 Although the information contained within this page has been sourced from a range of trusted websites we encourage all candidates who are considering a move abroad to undertake thorough research of their own before embarking on an international assignment.
VIDEO CASE STUDY
Candidate employed by Orange Labs
"Capumen was quite different to other agencies", "Very friendly and helpful and gave advice in interviewing techniques", "I would have no hesitation in recommending Capumen to other candidates".
Kashif Chaudhry - Orange Labs
"Capumen spent time understanding our organisation and the needs of our business", "It was so obvious their CEO has spent 20 years working in the TMT sectors", "We only needed 2 interviews before filling the role".