To apply for jobs or to upload your CV, please register your details
Industry Latest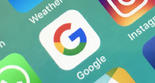 Google will make page speed a factor in mobile search ranking starting in July
Google today announced a significant change in how it ranks websites for mobile searches: it will now take page speed into consideration as one of its signals, the company says. The change, which Google is referring to as the "Speed Update," will go into effect in July 2018, and will downrank very slow websites under certain conditions.
Though speed will become more of a factor in determining the order of search results, the change is not so drastic as to make it the only factor. There will be times that slow pages still rank highly – like when they have the most relevant content related to the search query at hand, for example.
Google says the update will only affect pages that "deliver the slowest experience to users" and it will only affect a small percentage of queries.
The search giant has been increasingly prioritizing page speed for some time.
In February 2016, it began to highlight AMP sites (pages using its Accelerated Mobile Page technology to speed up mobile rendering) in search results, and then in April 2016 gave AMP pages a more prominent position in Google News.
More recently, it began rolling out its new, mobile-first search index to a handful of sites to make good on its promise to shift its overall search index to favor the mobile version of the website over the desktop version. That change, in particular, is focused on forcing web publishers to ensure their mobile site has the same information as their desktop site – something that's not always the case today.
This Speed Update, however, is unrelated to whether the site contains the same info as desktop, nor is it related to any requirements surrounding AMP usage.
Instead, it's about the page performance in general, with the goal of offering mobile users a better overall experience when searching via mobile.
Google is not offering a standalone tool for web publishers to help them get ready for this shift, but did point to a number of resources that can provide general insights about site performance.
This includes the Chrome User Experience Report, which offers user experience metrics for popular web destinations; Lighthouse, an automated tool for auditing site performance and other web quality metrics; and PageSpeed Insights, which shows how well a page performs on the Chrome UX Report and makes suggestions about how performance can be improved.
This is not the first time that page speed has been used as a signal on Google, to be clear – that's been the case for some time on desktop searches, the company notes. It's just never been explicitly taken into consideration for those same searches on mobile.
These sorts of mobile-focused changes to Google search are critical for the company, given that the majority of Google users today search the web via mobile devices, like smartphones.
In fact, mobile searches surpassed desktop searches back in 2015, and mobile has continued to grow in the years since. Though Google hasn't provided an update on what percentage of its searches are mobile, some third-party reports placed this number near 60 percent last year. Another resource, Statista, says that Google accounted for over 94.4 percent of mobile search market share in the U.S.
These figures mean that mobile has been more important than desktop for several years now, and it's time for the search index itself to reflect that.
Link to original article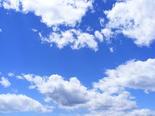 Google ups investment in cloud infrastructure
Google has started 2018 by splashing the cash on its cloud infrastructure business, with five new data centres to add to the map and three subsea cables.
While the Google Cloud business unit will always be the little brother in the family tree, it is far from a burden. The last couple of years has seen the business grow from strength to strength, mopping up new revenues as the world transitions to the cloud. The team claims it has pumped $30 billion into cloud infrastructure over the last three years, and announcements like this imply the big spending will continue. If it is to adequately compete with market leader AWS, such spending is necessary.
"These new investments expand our existing cloud network," said Ben Treynor Sloss VP, 24×7 at Google. "The Google network has over 100 points of presence and over 7,500 edge caching nodes. This investment means faster and more reliable connectivity for all our users.
"Simply put, it wouldn't be possible to deliver products like Machine Learning Engine, Spanner, BigQuery and other Google Cloud Platform and G Suite services at the quality of service users expect without the Google network. Our cable systems provide the speed, capacity and reliability Google is known for worldwide, and at Google Cloud, our customers are able to to make use of the same network infrastructure that powers Google's own services."
Starting with the regions, the Netherlands and Montreal will be opened up in the first quarter, while Los Angeles, Finland, and Hong Kong will follow later on in the year. The door has also been left open for other new assets across 2018. The five additional data regions will take the total up to 18, will take Google on par with AWS, which does have four more planned for 2018 though.
While it is not unusual for the cloud infrastructure arms race to continue into 2018, you should not be surprised to see more data centres being opened in Europe over the coming months. Considering the sensitivity of European data protection laws, and the introduction of new regulations (EU GDPR) in a couple of months, localisation of data storage and applications will be crucial.
Here, Google is beefing its European presence, while AWS recently announced further availability zones in its EU:London region and it shouldn't be too long before you see an announcement from Microsoft, IBM and the rest.
Now onto the subsea cables, which will be known as the Curie cable (named after scientist Marie Curie), the Havfrue cable (Danish for mermaid) and HK-G cable. All three will come online in 2019.
The Curie cable will be privately owned by Google and will connect Chile to Los Angeles. Havfrue, a consortium cable with Facebook, Aqua Comms and Bulk Infrastructure, will run the US to Denmark and Ireland, coming online in late 2019. The HK-G, an acronym for Hong Kong-Guam, is another consortium cable interconnecting major subsea communication hubs in Asia. For the final cable, Google will be working with RTI-C and NEC, while it will also increase capacity at the new Hong Kong region.
AWS is still the dominant market leader in the burgeoning cloud sector, but with such investments made into its own infrastructure, Google can mount a very capable challenge to the status quo.
Link to original article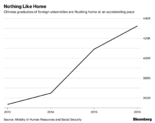 Chinese Workers Abandon Silicon Valley for Riches Back Home
A few years ago, Wang Yi was living the American dream. He had graduated from Princeton, landed a job at Google and bought a spacious condo in Silicon Valley.


But one day in 2011, he sat his wife down at the kitchen table and told her he wanted to move back to China. He was bored working as a product manager for the search giant and felt the pull of starting his own company in their homeland. Still, it wasn't easy persuading her to abandon balmy California for smog-choked Shanghai.
"We'd just discovered she was pregnant," said Wang, now 37, recalling hours spent pacing their apartment. "It was a very uneasy few weeks before we made our decision, but in the end she came around."
His bet paid off: his popular English teaching appLiulishuo or LingoChamp raised $100 million in July, putting him in the growing ranks of successful Silicon Valley alumni lured back to China by the promise of a brighter future. His decision is emblematic of an unprecedented trend with disquieting implications for Valley stalwarts from Facebook Inc. to Alphabet Inc.'s Google.
U.S.-trained Chinese-born talent is becoming a key force in driving Chinese companies' global expansion and the country's efforts to dominate next-generation technologies like artificial intelligence and machine learning. Where college graduates once coveted a prestigious overseas job and foreign citizenship, many today gravitate toward career opportunities at home, where venture capital is now plentiful and the government dangles financial incentives for cutting-edge research.
"More and more talent is moving over because China is really getting momentum in the innovation area," said Ken Qi, a headhunter for Spencer Stuart and leader of its technology practice. "This is only the beginning."
Chinese have worked or studied abroad and then returned home long enough that there's a term for them – "sea turtles." But while a job at a U.S. tech giant once conferred near-unparalleled status, homegrown companies -- from giants like Tencent Holdings Ltd. to up-and-comers like news giant Toutiao -- are now often just as prestigious. Baidu Inc. -- a search giant little-known outside of China -- convinced ex-Microsoft standout Qi Lu to helm its efforts in AI, making him one of the highest-profile returnees of recent years.
Alibaba Group Holding Ltd.'s coming-out party was a catalyst. The e-commerce giant pulled off the world's largest initial public offering in 2014 -- a record that stands – to drive home the scale and inventiveness of the country's corporations. Alibaba and Tencent now count among the 10 most valuable companies in the world, in the ranks of Amazon.com Inc. and Facebook. Chinese venture capital rivals the U.S.: three of the world's five most valuable startups are based in Beijing, not California. And it doesn't help that U.S. President Donald Trump's administration continues to pursue restrictive immigration policies, discouraging foreign students and workers alike.
Tech has supplanted finance as the biggest draw for overseas Chinese returnees, accounting for 15.5 percent of all who go home, according to a 2017 survey of 1,821 people conducted by think-tank Center for China & Globalization and jobs site Zhaopin.com. That's up 10 percent from their last poll, in 2015. The number of graduates returning from overseas – mainly from the U.S. – skyrocketed to 432,500 in 2016, up 22 percent from 2013, the survey shows.
The Rise of China's New Economy Titans in Seven Simple Charts
Not all choose to abandon the Valley. Of the more than 850,000 AI engineers across America, 7.9 percent are Chinese, according to a 2017 report from LinkedIn. That naturally includes plenty of ethnic Chinese without strong ties to the mainland or any interest in working there. However, there're more AI engineers of Chinese descent in the U.S. than there are in China, even though they make up less than 1.6 percent of the American population.
Yet the search for returnees has spurred a thriving cottage industry. In WeChat and Facebook cliques, headhunters and engineers from the diaspora exchange banter and animated gifs. Qi watches for certain markers: if you've scored permanent residency, are childless or the kids are prepping for college, expect a knock on your digital door.
Jay Wu has poached over 100 engineers for Chinese companies over the past three years. The co-founder of Global Career Path ran online communities for students before turning it into a career. The San Francisco resident now trawls more than a dozen WeChat groups for leads.
"WeChat is a good channel to keep tabs on what's going on in the circle and also broadcast our offline events," said the UC Berkeley grad who's hosted sessions for Alibaba and JD.com Inc. as well as online travel service Ctrip.
Ditching Cupertino or Mountain View for Beijing can be a tough sell when China's undergoing its harshest internet crackdown in history. But its tech giants hold three drawcards: faster growth in salaries, opportunity and a sense of home.
China's internet space is enjoying bubbly times, with compensation sometimes exceeding American peers'. One startup was said to have hired an AI engineer for cash and shares worth as much as $30 million over four years.
For engineers reluctant to relinquish American comforts, Chinese companies are going to them. Alibaba, Tencent, Uber-slayer Didi Chuxing and Baidu are among those who have built or are expanding labs in Silicon Valley.
Career opportunities however are regarded as more abundant back home. While Chinese engineers are well represented in the Valley, the perception is that comparatively fewer advance to the top rungs, a phenomenon labeled the "Bamboo Ceiling."
"More and more Chinese engineers who have worked in Silicon Valley for an extended period of time end up finding it's much more lucrative for them career-wise to join a fast-rising Chinese company," says Hans Tung, a managing partner at venture firm GGV who's organized events to poach talent. "At Google, at LinkedIn, at Uber, at AirBnB, they all have Chinese engineers who are trying to figure out 'should I stay, or should I go back.' "
More interesting than prospects for some may be the sheer volume of intimate data available and leeway to experiment in China. Tencent's now-ubiquitous WeChat, built by a small team in months, has become a poster-child for in-house creative license. Modern computing is driven by crunching enormous amounts of data, and generations of state surveillance has conditioned the public to be less concerned about sharing information than Westerners. Local startup SenseTime for instance has teamed with dozens of police departments to track everything from visages to races, helping the country develop one of the world's most sophisticated and extensive surveillance machines.
China's 751 million internet users have thus become a massive petri dish. Big money and bigger data can be irresistible to those itching to turn theory into reality.
Xu Wanhong left Carnegie Mellon University's computer science Ph. D. program in 2010 to work on Facebook's news feed. A chance meeting with a visiting team from Chinese startup UCAR Technology led to online friendships and in 2015, an offer to jump ship. Today he works at Kuaishou, a video service said to be valued at more than $3 billion, and commutes from 20 kilometers (12 miles) outside Beijing. It's a far cry from the breakfast bar and lush spaces of Facebook's Menlo Park headquarters.
"I didn't go to the U.S. for a big house. I went for the interesting problems," he said.
Then there are those for whom it's about human connection: no amount of tech can erase the fact that Shanghai and San Francisco are separated by an 11-hour flight and an even wider cultural chasm.
Chongqing native Yang Shuishi grew up deifying the West, adopting the name Seth and landing a dream job as a software engineer on Microsoft's Redmond campus. But suburban America didn't suit a single man whose hometown has about 40 times Seattle's population. While he climbed the ranks during subsequent stints at Google and Facebook, life in America remained a lonely experience and he landed back in China having soured on Western life.
"You're just working as a cog in the huge machine and you never get to see the big picture. My friends back in China were thinking about the economy and vast social trends," he said. "Even if I get killed by the air and live shorter for ten years, it'll still be better."
— With assistance by David Ramli, and Lulu Yilun Chen
Link to original article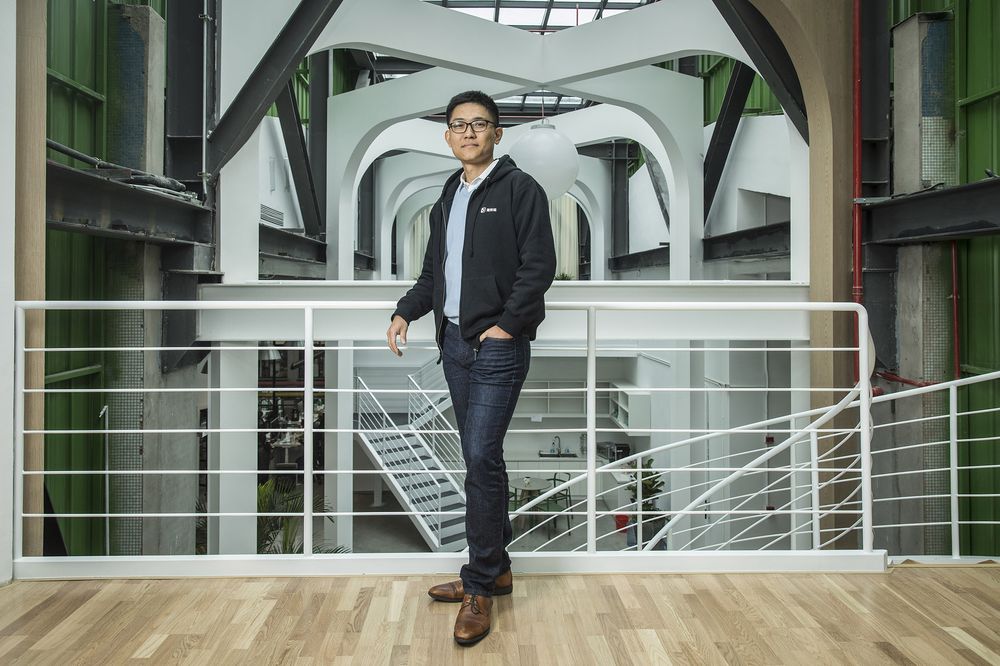 VIDEO CASE STUDY
Candidate employed by Orange Labs
"Capumen was quite different to other agencies", "Very friendly and helpful and gave advice in interviewing techniques", "I would have no hesitation in recommending Capumen to other candidates".
Kashif Chaudhry - Orange Labs
"Capumen spent time understanding our organisation and the needs of our business", "It was so obvious their CEO has spent 20 years working in the TMT sectors", "We only needed 2 interviews before filling the role".